HEAT AND COLD-RESITANT +115 °C / -45 °C 

 MECHANICAL EDITABLE

 CHEMICALLY RESISTANT 

OVERPAINTABLE
Extremely strong industrial adhesive
Suitable for almost all materials!
The "lasnaad uit de fles". This industrial adhesive can not be compared with other types of glue. It is ideal for filling and repairing cracks or holes, reinforcing materials, copying of broken parts and of course for connecting materials.
After curing the glue it can be immediately mechanically modified, sanded, drilled and painted over. Each package contains two bottles. One bottle contains the granulate and the other bottle contains the actual glue. By applying the glue to the granulate, you get a chemical reaction so that the powder cures immediately and connects the two materials together. The granulate is immediately hard and you do not have to wait anymore.
The glue can also be used without the granulate!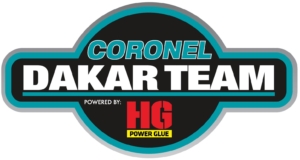 For professional and private use
Welding without welding device
Can be used for up to 2 years after openeing
Special cap that always stays clean
Filling cracks and holes
Strenghtening materials
Connecting materials
After curing mechanically editable
Example videos
We show you how to use HG Power Glue
INSTRUCTION VIDEO
"

LASNAAD UIT DE FLES

"
APPLICATIONS
"

LASNAAD UIT DE FLES

"
IS
"

LASNAAD UIT DE FLES

"

STRONG ENOUGH FOR A BUNGEE JUMP?
TRUCK TOWING TEST WITH
"

LASNAAD UIT DE FLES

"
THE EPOXY STICK, ALSO FOR SEALING A WATER TANK
IS A GLUED STRING STRONG ENOUGH FOR 160 KG?
PRIMER USE FOR DIFFICULT TO BOND PLASTICS (SUCH AS PE AND PP)
SUPER STRONG BONDING BY
"

LASNAAD UIT DE FLES

"
TRUCK PULLING BY
"

LASNAAD UIT DE FLES

"
TESTS
"

LASNAAD UIT DE FLES

"
Order immediatley

. We deliver all products from

stock

within the

Benelux
Webshop for private
and business customers
Ordered on working days before 3.00 pm = shipped the same day
Can be ordered from our stock from 1 item
Free shipping
The Netherlands from € 30,00
Belgium from € 50,00
Luxembourg from € 75,00
Shipping costs outside the Benelux €20,00 to max. 2 kg.
HG Powerglue Benelux is proud partner of the Coronel Dakar Team. We are proud and looking forward for this great adventure!